-
About us
Potila products are manufactured at Dometal Oy's factory in Loimaa, Southwest Finland. Dometal Oy has not only invested heavily into product development and testing, but also into modern production technology, such as robotics. This operating strategy ensures that we are always able to offer the customer modern, high-quality and competitive solutions, manufactured from the best possible materials.
New products are tested before sale, and product development makes good use of customer experiences; customer feedback is highly valued. Harrow frames are welded using welding robots and production also utilises state-of-the-art technology.
The history of the Potila brand goes back to 1967 in the Finnish town of Kokemäki, in Satakunta, where the first Potila s-tine harrow was manufactured. Three important things led us to begin manufacturing s-tine harrows: 1. Before manufacturing our own harrows, we manufactured harrow parts, including spiral rollers for other manufacturers. 2. Agriculture began to undergo rapid mechanisation and increasingly efficient machines were required behind tractors. 3. There were largely no s-tine harrows suitable for Finnish conditions made in Finland.
QUALITY ABOVE ALL ELSE
MODERN PRODUCTION TECHNOLOGY
HIGH-QUALITY RAW MATERIALS
CONTINUED CARE AND MAINTENANCE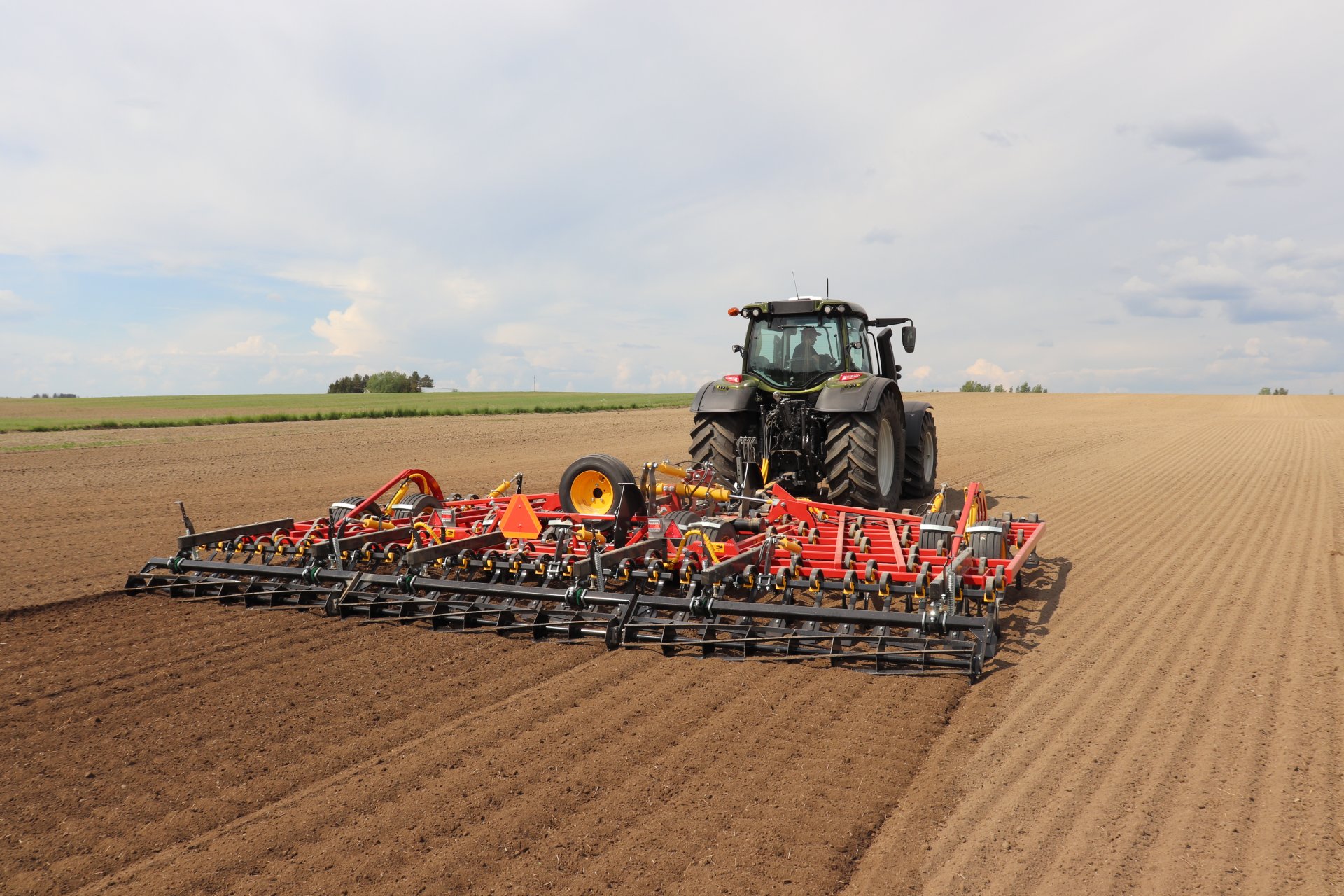 SPRING TINE HARROWS THROUGHOUT HISTORY
The first harrow was equipped with basic style S-tines and the harrow's height was carried by spiral rollers at both the front and the rear of the harrow. The spiral rollers to the front and rear meant that the harrow was very effective at pulverising soil, even clay soil. The first harrow model was also equipped with a turning tandem hitch which allowed the harrow to turn at curves and thereby ensured a better cultivation result while lowering the load on the frame.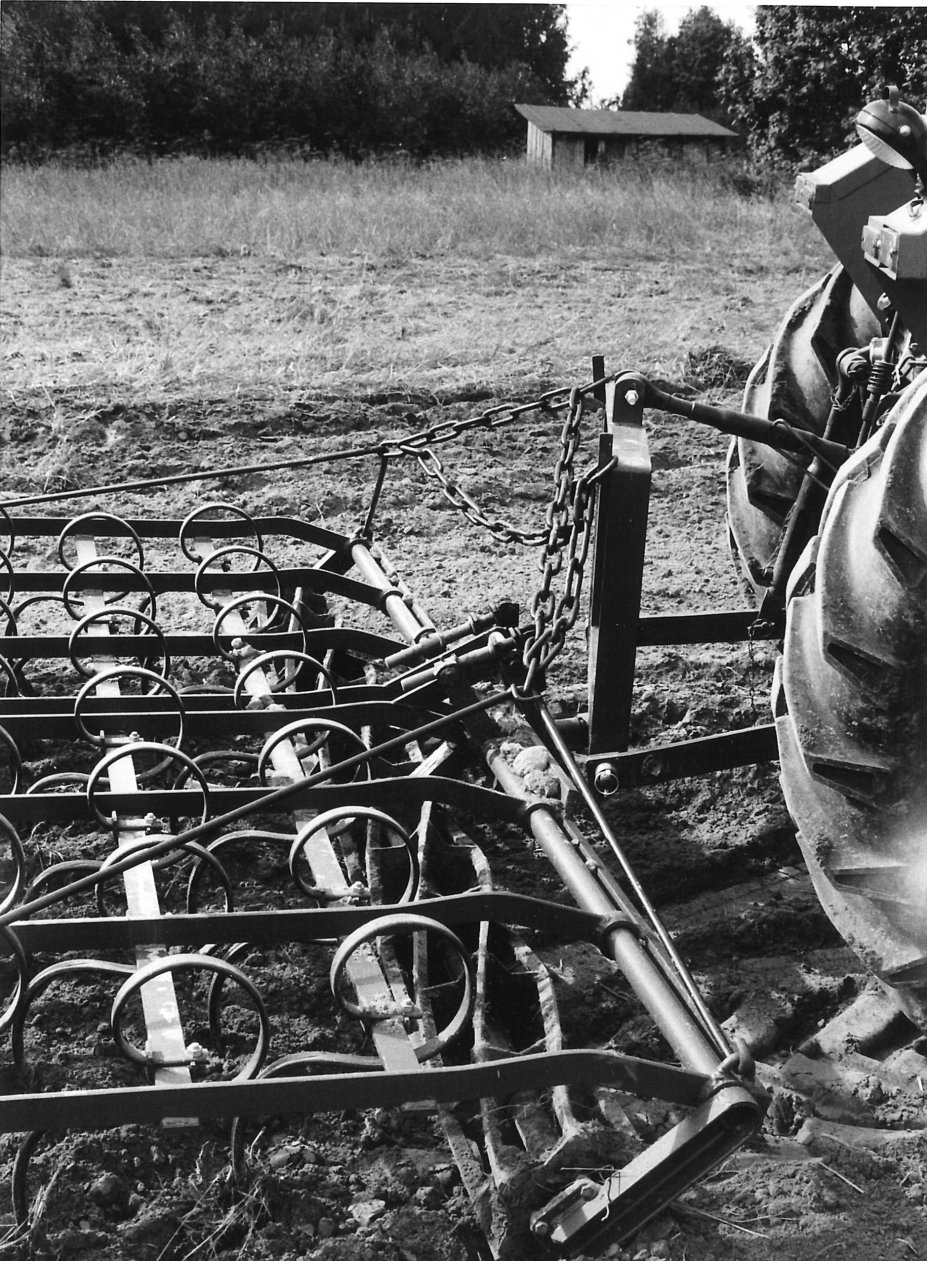 GROWTH IN THE 1970s AND 1980s
The 1970s and 1980s were decades of strong growth. In 1974, manufacturing was moved from Kokemäki to Kiikoinen. Finnish agriculture was rapidly mechanising, and the number of farms was extremely high. Potila harrows were known even then for their powerful cultivation and high welding quality. The good reputation led to sales all over Finland, and sales skyrocketed. We also began to export to Norway in the 1980s.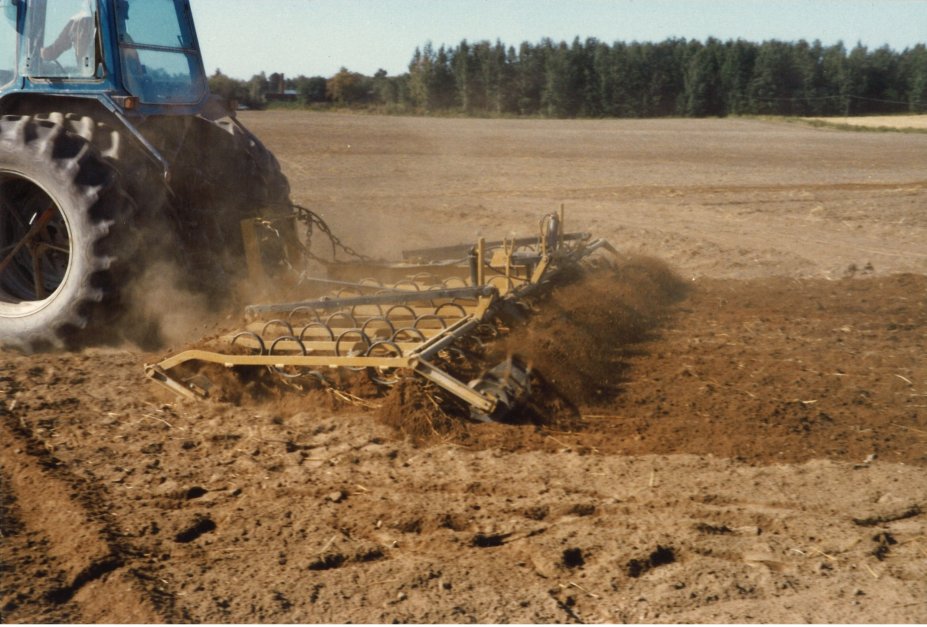 FINNISH AGRICULTURE UNDERGOES RAPID DEVELOPMENT
Agriculture underwent rapid change in the 1990s and 2000s, with regard to both farm size and methods of cultivation. Harrow working widths quickly increased and their penetration properties became increasingly important as light tilling increased. Potila has always been at the forefront when it comes to harrows' penetration properties.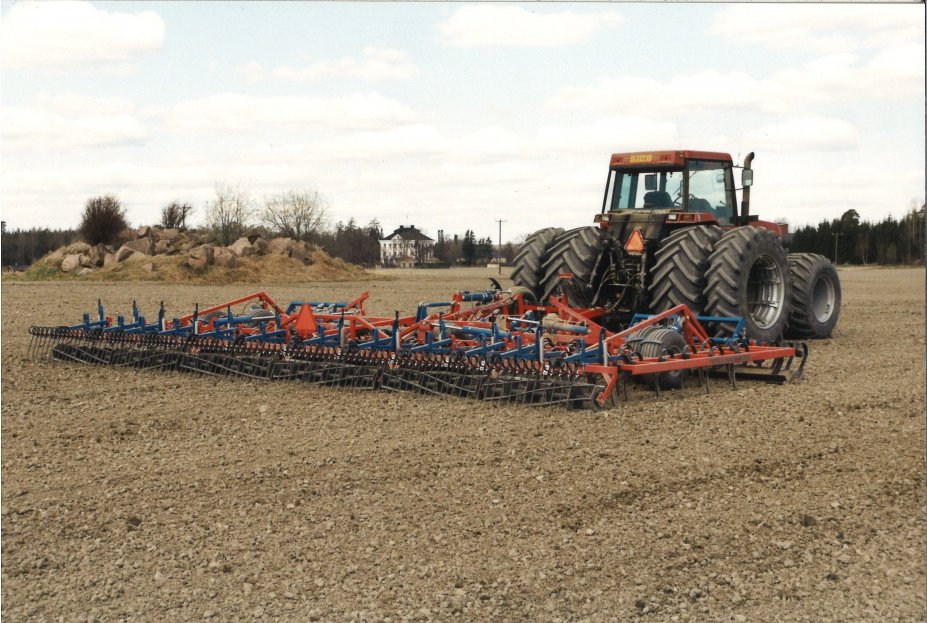 54 YEARS OF EXPERIENCE WITH SPRING TINE HARROWS
Potila is currently doing very well. Our production is very modern, and we have an extensive range of models and accessories. Our exports to eight European countries support domestic sales of the Potila brand. We want to be actively involved in developing agriculture and to respond to changing trends in the industry. Join thousands of other satisfied farmers and choose a Potila harrow.